The Partner Canadian Growers Rely on to Protect Their Crops
Your livelihood depends on getting the highest quality and yield from your crops.
Yet the health of your crops is under increasing pest threats due to climate change and a rapid rise in global trade and travel.
Nor are you alone in facing these challenges.
The Food and Agriculture Organization estimates that up to 40% of food crops are lost due to plant pests annually.
The United Nations (UN) has declared 2021 the International Year of Fruits and Vegetables. By directing attention to the important role of fruits and vegetables in human nutrition, food security and health, the UN is also making the case for better protection of them from pests.
And that's where Agriculture and Agri-Food Canada's Pest Management Centre (PMC) comes in. We help keep your farm productive and profitable. 
Case in Point: Sustainable Weed Management in Vegetable Crops
Vegetable growers in Canada often use herbicides to control weeds. But with few products available, some growers are left to rely on a single herbicide for weed management.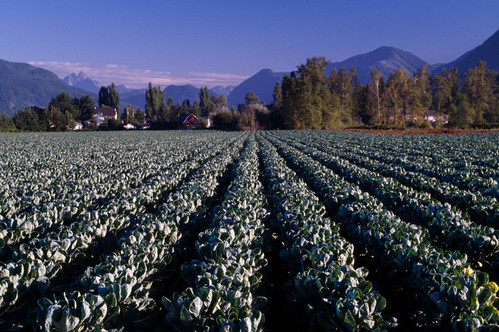 As a result, weed resistance has become a major problem. What's more, herbicide-resistant weeds can quickly spread within a field and to adjacent fields, devastating your crops and profitability.
In 2015, as part of the PMC-led Strategy for Integrated Weed Management in Field Vegetables, stakeholders identified herbicide resistance and early detection of resistant weeds as a top priority. As part of this strategy, PMC supported a project to develop rapid genetic testing methods for detecting herbicide resistance in weeds in less than a week.
Such a capability will be a game changer for growers.
Traditionally, identifying resistance in a weed takes at least six months, and results are only useful for the following growing season. But through this project, scientists developed 16 genetic tests that can help them detect weed-specific resistance to herbicides much faster.
Using these newly developed test protocols, the Quebec Pest Diagnostic Lab (in French only) is already offering growers a testing service. Results are provided within 10 days of receiving samples.
With this new tool, growers can now make herbicide-selection decisions informed by science, and reduce the risk of spreading herbicide-resistant weeds by managing them within the same season.
But growers still need more herbicide options with different modes of action in their toolbox. So another focus of PMC's work has led to the registration of at least nine herbicides for labelled weeds in several vegetable crops. These products provide growers with access to different modes-of-action tools for use in crops where weed resistance to certain herbicides has been identified.
Yet PMC's work didn't stop there either.
PMC also supported projects to develop non-conventional weed management approaches like the use of cover crops to suppress weeds. In fact, growers in Eastern Canada now have access to a web-based tools that identifies the cover crop best suited to their farm needs. And PMC lent its support to technologies that reduce herbicide use such as banded sprays.
Ahead of the UN's Call for Protecting Crops
These are just a few examples of the support PMC provides to better protect crops.
Working in partnership with growers since its launching in 2003, the PMC's work has led to the registration of more than 1,400 new pesticide uses. Pest control tools and practices that support sustainable pest management have also become available through PMC's efforts.
In a year when the UN is calling on everyone to play a role in protecting plants from a scourge of threats, it's reassuring to know that PMC is there to help Canadian growers combat a range of pests.
Report a problem on this page
Date modified: