Cultivating a Passion for Organic Farming at Ferme Lève-tôt
Located in the beautiful Outaouais region, in the middle of the forest near Wakefield, Quebec, Ferme Lève-tôt is more than just a farming business. It is also a dream come true. Shortly after the birth of their first child, Charlotte Scott and Richard Williams chose to leave city life to jump feet-first into the cultivation of certified organic vegetables. Since then, rain or shine, the young farmer couple has been producing fresh, local and certified-organic vegetables, which they sell directly to consumers.
Sowing the seeds of success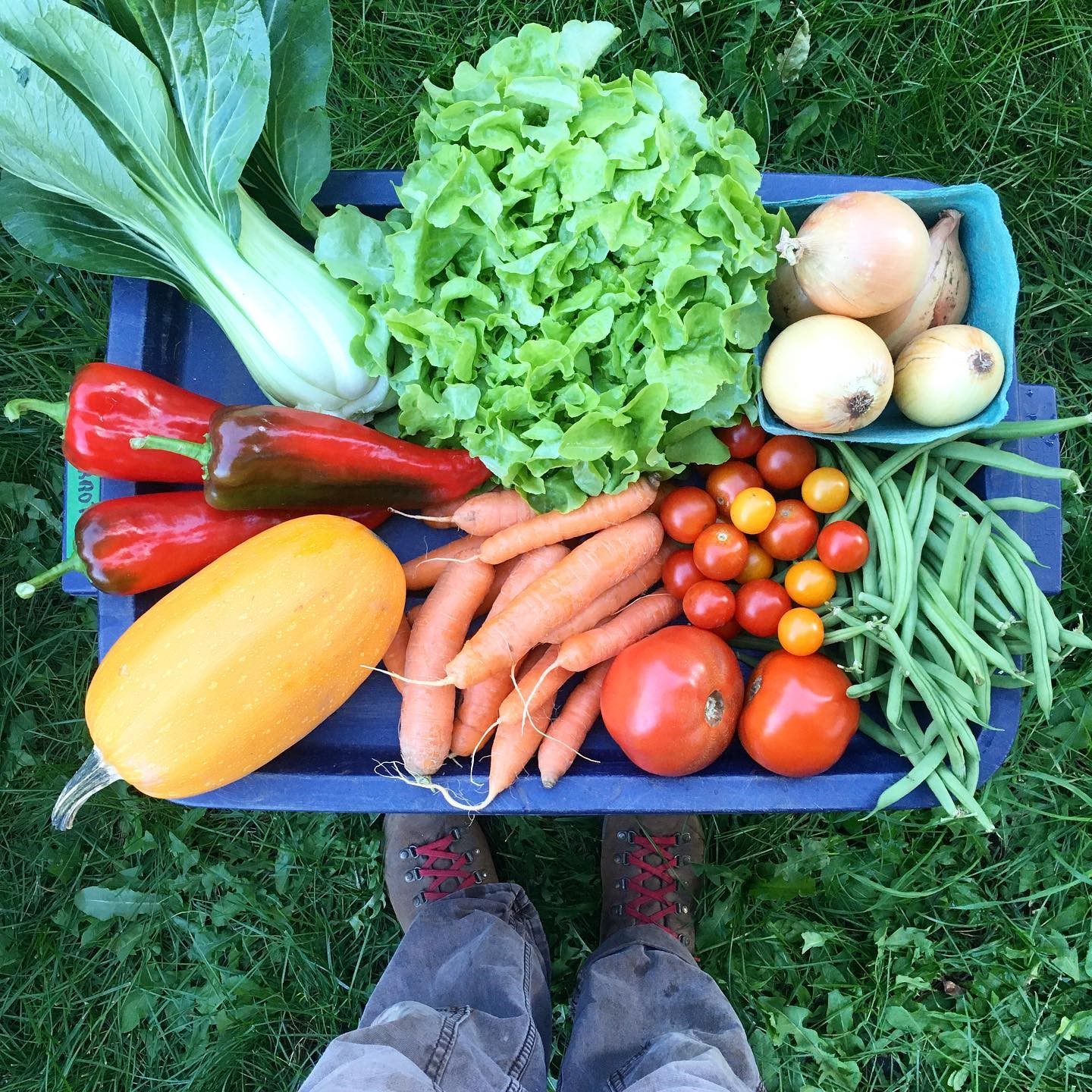 Although they work alone through the winter, Charlotte and Richard need help during the summer. This is why they have been offering internships funded under Agriculture and Agri-Food Canada's Youth Employment and Skills Program for several years, to allow the young farmers of tomorrow to acquire professional experience in the agricultural sector. The two owners, who themselves have worked as agricultural interns, recognize the value of the next generation. "The interns we hire are motivated to learn, demonstrate autonomy and work very hard in conditions can be difficult. For us, it is essential that we show them that we are grateful for the work they do within our company," says Charlotte.
During these internships, the two farmers, who have more than 10 years of experience in the production of organic vegetables and the management of small farms, supervise the interns in all stages of production, in greenhouses and in the fields. The lessons learned from them seem to be paying off: "Several of the interns we have had through this program established their own farms shortly after working with us."
Love for the sector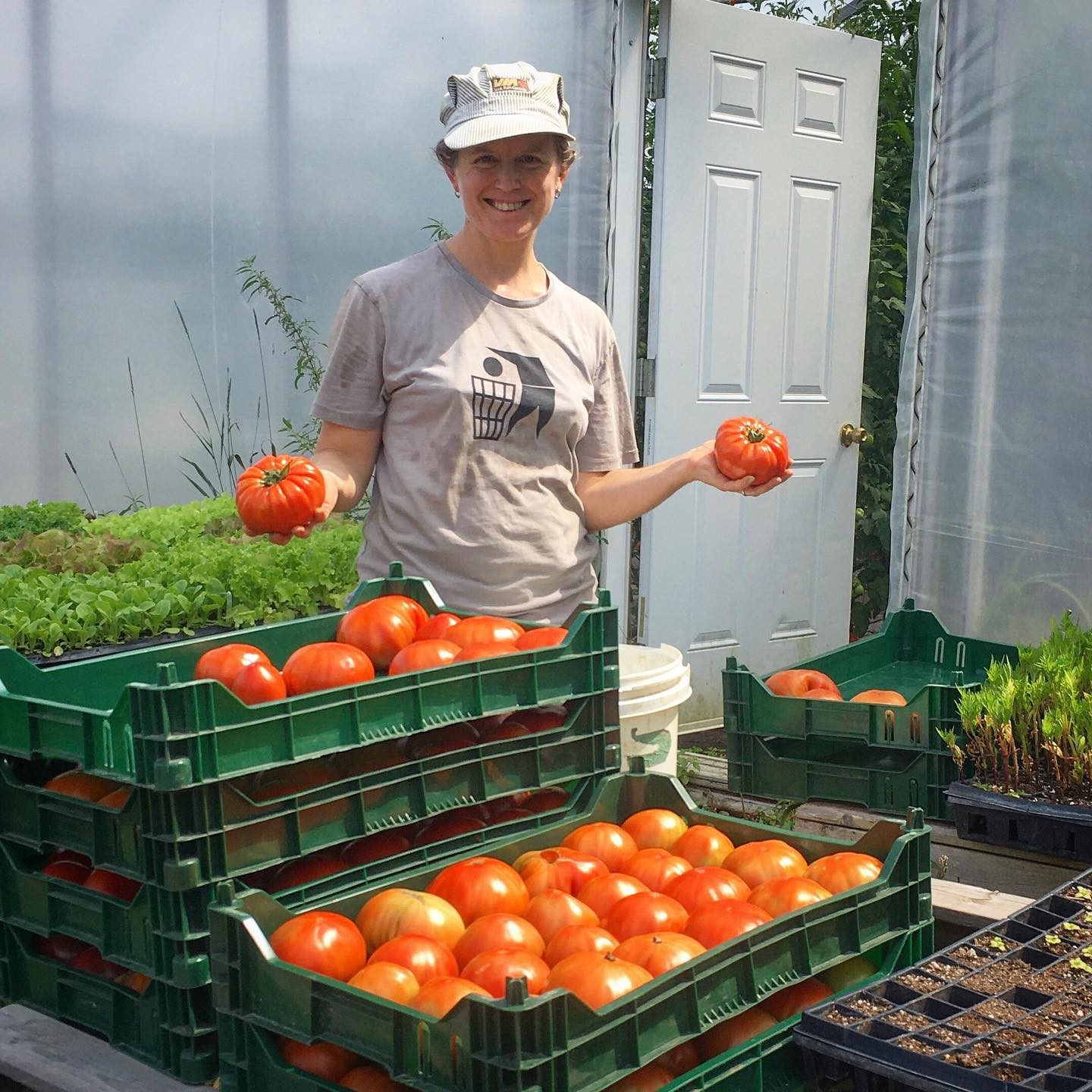 Elizabeth Cyr was one of the interns who had the chance to hone their knowledge of organic farming alongside Charlotte and Richard. Newly graduated with a degree in geography and politics, Elizabeth has long had a passion for agriculture. "My interest started when I was a teenager, when I had the chance to learn some farming concepts in school. When I finished high school, I worked for an organic farm near my home and loved my experience!" she explains enthusiastically. Throughout her university studies, Elizabeth continued to work in the industry during her summer vacations. "Now that I've graduated, I still find myself going back to agriculture… You could say that I kind of fell into it!"
An unforgettable season
Elizabeth describes her encounter with Ferme Lève-tôt as a fluke. She heard about the farm through a friend of a friend and she quickly applied through the Youth Employment and Skills Program. Shortly after her interview, she was packing her suitcase for Outaouais. "It was at the start of the COVID-19 pandemic. I had never seen the farm; I had never been to this region… But I took the plunge and I was very lucky! It was a good place and I was made very welcome." Regarding the pandemic, Elizabeth says that despite the sanitary measures put in place at Ferme Lève-tôt and during distribution, including increased attention to sanitization and the practice of physical distancing, the presence of the virus was not really felt during her internship: "We had to adapt certain things, such as putting more products in bags in order to meet hygiene measures for distribution. But we were really lucky all the same. Since the farm is surrounded by nature, it didn't feel like living in the midst of a pandemic."
On the farm, Elizabeth was able to try a bit of everything. She was involved in all aspects of organic vegetable production, with a particular focus on greenhouse vegetable growing. "I learned a lot about working in greenhouses. I had never worked on a farm that emphasized greenhouse production so much and I found it very interesting." Throughout the season, she worked on plant propagation and seed management, from seedling production to greenhouse or field production, harvesting and record keeping for organic certification. She also cared for the laying hens and draft horses.
Elizabeth says she is very satisfied with her experience at Ferme Lève-tôt. "I learned a lot and saw a big difference between the start and the end of the season. In the end, I was much more comfortable making my own decisions. I was able to use my knowledge and judgment to make the best decisions in my work." She is also grateful for the availability of Richard and Charlotte. "It's not common to have the chance to work directly with the owners of a farm, with the ones who started the project. I was able to ask them lots of questions and talk to them… I really enjoyed my six months with them!"
A promising future
With this newly acquired experience, Elizabeth wants to continue working in the agricultural field. "I also intend to continue my studies in politics, because I see a lot of links between this field and my work in agriculture." She hopes to one day be able to use the knowledge she acquired in the field and at school in a professional career tailor-made based on her two passions.
At Ferme Lève-tôt, Charlotte and Richard aspire to develop more-sustainable farming systems and to further diversify their product offering. Of course, they intend to continue supporting the next generation of organic farmers. "The demand for organic and local products is increasing every year. And this year, with the pandemic, we also noticed an increase in demand for garden plants, since everyone wanted to start their own garden," explains Charlotte. "More and more certified organic producers will therefore be needed to meet this demand. Encouraging the next generation by contributing to their professional training will ensure that the agricultural workers of tomorrow will be able to meet these expectations in our region."
The Youth Employment and Skills Program provides a wage subsidy to employers who hire youth between the ages of 15 and 30 for agricultural jobs. The Program aims to provide young Canadians, especially those who face barriers to employment, work experience in the agricultural sector.
For more information or updates on the next hiring period, please visit the Youth Employment and Skills Program website, send an email to aafc.yesp-pecj.aac@canada.ca or call 1-866-452-5558.
Report a problem on this page
Date modified: