Agri-info

Stay up to date on Agriculture and Agri-Food Canada's programs and services for industry, markets, trade, science and innovation, and other industry information.
Features
Good News Grows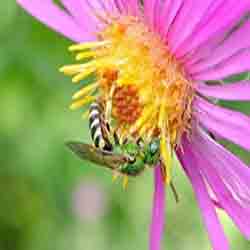 Many pollinators are hard at work on farms and in your garden.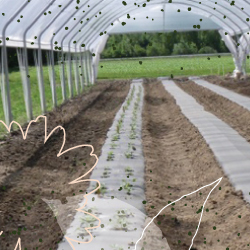 How to manage common pests in your home garden.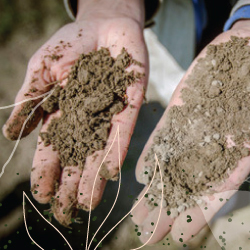 This spring, nature is calling out to Canadians once again.
Search for Agri-info articles
Use filters to search for the most recent newsletter articles.
Search results
Agri-Info articles

Title
First Published Date
Abstract
Month
Full abstract hidden column
Keywords hidden column
Pleasing pollinators: Supporting your hardworking garden allies
2020-08-05
Many pollinators are hard at work on farms and in your garden.
August
Bumble bees are probably the most recognized pollinator, but there are many other pollinators hard at work on farms and in your garden
Pollinators, bees, butterflies, beetles, flies, wasps
Funding available to help food processors ensure capacity of Canadian made foods
2020-07-29
$77.5 million Emergency Processing Fund helps companies make changes to safeguard worker safety and to increase food supply.
July
Funding available to address food insecurity and help alleviate food concerns of vulnerable Canadians
2020-07-29
The Surplus Food Rescue Program is a $50 million initiative which is designed to address food insecurity and help to alleviate food concerns of vulnerable Canadians
July
Canadians invited to Step up to the plate and work in ag jobs
2020-07-29
AAFC's Step up to the plate employment portal draws interest from thousands of Canadians
July
New web portal points ag businesses to key financial supports
2020-07-29
To help farmers, food processors, and agri food businesses get the financial support information they need during the COVID-19 pandemic, the Government of Canada has launched a new, all inclusive online information portal.
July
Minister names members of Canada's first agricultural youth council
2020-07-29
Meet the 25 young people who will have the ear of the Minister of Agriculture and Agri-Food!
July
Plan(t) for success
2020-06-11
How to manage common pests in your home garden
June
Digging in: The dirt on a healthy home garden
2020-05-15
This spring, nature is calling out to Canadians once again.
May
New youth council will help shape the sector
2020-01-09
Have your say on the opportunities and challenges facing the ag sector
January
Minister Bibeau is eager to work closely with producers to ensure they are positioned for success
2020-01-09
Minister Bibeau is eager to work closely with producers to ensure they are positioned for success
January
Farmers and researchers working together as part of "Living Labs"
2020-01-09
The new Living Laboratories Initiative brings together farmers and researchers to solve local environmental challenges and ensure sustainable farm productivity. The results will lead to new tools and resources for producers.
January
Working together to keep African swine fever out of Canada
2020-01-09
Find out how the Government of Canada is collaborating with the provinces and pork industry to stay vigilant in keeping ASF from entering the country.
January
Canada's ministers of agriculture meet to discuss priorities
2020-01-09
Federal, provincial and territorial ministers of agriculture met face to face for a second time in 2019 to discuss ways to improve support for the sector.
January
Ministers, Minister Bibeau, meeting, trade, weather, market access
Funding available to ag sector organizations or industry partners to support leading-edge projects
2020-01-09
Is your organization facing a challenge to adopt, test or pilot an innovative project that could boost the competitiveness of Canada's agriculture sector? Learn more about funding through the Canadian Agricultural Strategic Priorities Program.
January
Canola update: sector united in response to Chinese suspensions
2019-04-15
In the face of sudden canola export suspensions by China, members across Canada's canola industry and government are coming together to resolve the impasse on an important export commodity.
April
Last month, the General Administration of Customs of China (GACC) suspended the licenses of two Canadian companies – Richardson International Limited and Viterra Inc. – to export their canola seed to China. China is citing non-compliance with China's plant health requirements, and as such, has also increased their inspection measures on Canadian canola.
canola, crops, trade, China, export, Working Group
Newly appointed Agriculture and Agri-Food Minister meeting with industry
2019-04-15
Recently appointed Agriculture and Agri-Food Minister Marie-Claude Bibeau has been busy meeting with farmers, food processors and provincial counterparts to discuss challenges and opportunities for the sector.
April
Only days after becoming the first female federal Minister of Agriculture in Canada's history, Minister of Agriculture and Agri-Food Marie-Claude Bibeau was out meeting with farmers, processors and industry leaders. Minister Bibeau, who represents a rural constituency in Quebec, had the opportunity to talk to a number of key stakeholders who gave her an even better understanding of the scope of Canada's thriving agricultural sector.
Minister, Bibeau, visit, province, Canada, canola, China, Women in Agriculture, Export, Working Group, stakeholder
Budget 2019: New investments to grow Canadian agriculture
2019-04-15
Funding for Canada's first food policy, supply management sector, innovation for the food processing sector and more.
April
Canada's agriculture and food systems are prominent features of the 2019 federal budget, which was tabled in Parliament on March 19, 2019. The budget also reiterated the Government of Canada's support for science and research and focuses on improving Canada's food system.
Budget 2019, Canada's Food System, Food Policy, Investment
Be proactive in managing risk: Enrol in AgriStability
2019-04-15
AgriStability supports you when you experience a large margin decline....
April
AgriStability is delivered under the Canadian Agricultural Partnership, a five-year, $3-billion investment by federal, provincial and territorial governments meant to strengthen the agriculture and agri-food sector. Under the Partnership, programs like AgriStability, AgriInvest and AgriInsurance will continue to help farmers manage significant risks to their farms that are beyond their capacity to manage.
AgriStability, Programs, funding, Canadian Agricultural Partnership, Enroll
Keeping African swine fever out of Canada
2019-04-15
Detector dogs are frontline protection in preventing African swine fever from entering Canada. ...
April
African swine fever (ASF) is a highly contagious viral disease of domestic and wild pigs. It causes high death rates in infected pigs and can infect swine herds in various ways, but poses no risk to human health. There is no treatment or vaccine for African swine fever.
African Swine Fever, ASF, swine, porc, funding, Minister, Bibeau, announcement, prevention, preparedness, animal disease,
Survey on "Product of Canada" and "Made in Canada" labelling guidelines
2019-04-15
The Government of Canada seeks industry feedback as it considers potential changes to "Product of Canada" and "Made in Canada" labelling guidelines.
April
The use of "Product of Canada" and "Made in Canada" claims is voluntary. However, once a company chooses to make one of these claims, the product to which it is applied must meet the guidelines set out by the Canadian Food Inspection Agency (CFIA).
Labelling, Guidelines, Made in Canada, Product of Canada, Survey, Industry, Consultations
Canadian Agricultural Strategic Priorities Program now accepting applications
2019-04-15
New funding program supports industry-led projects to help the agriculture, agri-food and agri-based products sector capitalize on opportunities and address emerging issues.
April
Agriculture and Agri-Food Canada recently launched the Canadian Agricultural Strategic Priorities Program (CASPP), a $50.3-million, five-year program intended to replace the Canadian Agricultural Adaptation Program.
Canadian Agricultural Strategic Priorities Program, CASPP, Programs, funding, Canadian Agricultural Adaptation Program
New Agriculture Emergency Management Bulletin
2019-04-15
The Agriculture Emergency Management (AEM) Bulletin...
April
As the 100-year flood happens more and more often, and as more and more people travel around the world, the risks to Canada's agricultural sector grow. Knowing what steps you can take to prevent a disaster—or to mitigate the impacts and manage the fallout when something goes wrong—can make you and the sector as a whole more resilient.
Agriculture Emergency Management, preparedness, bulletin, subscribe, extreme weather
Strategy for healthy piglets without antibiotics
2019-04-15
A feeding strategy for piglets that does not include antibiotics will reduce veterinary costs and facilitate access to the European market for Canadian hog producers.
April
A feeding strategy for piglets that does not include antibiotics will reduce veterinary costs and facilitate access to the European market for Canadian hog producers. .
Antibiotic, Hog, Hog sector, Piglets, Swine, Animal health, Animal disease, Feeding, Research, Research Centre, Sherbrooke, Guelph, science, Swine Innovation Porc
How will you celebrate Canada's Agriculture Day?
2019-02-11
Join the festivities across Canada on February 12 and help raise awareness of Canada's dynamic agriculture and agri-food sector.
February

Join the festivities across Canada on February 12 and help raise awareness of Canada's dynamic agriculture and agri-food sector.

On Canada's Agriculture Day add your voice to the chorus of agricultural enthusiasts from around the country — and online — who will be celebrating our innovative, prosperous and growing agriculture sector.

Agriculture Day
Rooted in strength – tools for becoming more resilient
2019-02-11
'When winter storms roll in, taking care of our families and ourselves can sometimes be extra demanding.
February
Farming can provide an amazing lifestyle with great rewards, but it can also be hard on mental health, especially during the cold, isolating winter months. Farmers and their families often face high levels of stress because of forces that are beyond their control, such as weather, disease, commodity prices, and trade.

Following Budget 2018, Agriculture and Agri-Food Canada Minister Lawrence MacAulay mandated Farm Credit Canada (FCC) to work with and support like-minded organizations to assist Canadian producers with mental health issues through greater awareness and knowledge dissemination and to provide greater access to services and supports in rural Canada.

resilience, mental health
Girls and science: what a team!
2019-02-11
February 11 is the International Day of Women and Girls in Science, a chance to highlight the important contributions of women in agricultural science.
February
February 11 is the International Day of Women and Girls in Science, a chance to highlight the important contributions of women in agricultural science. Agriculture and Agri-Food Canada (AAFC) researchers regularly take part in activities to inspire youth.

Chemist Louise Deschênes, a member of AAFC's Women in Science network, organized a tour at the Saint-Hyacinthe Research and Development Centre, where approximately 30 students got a taste of potential career paths in agricultural science.

women in science
Major milestones advancing ag
2019-02-11
Canada's agriculture and agri-food sector is a key driver of the Canadian economy and a high-performing sector in today's global marketplace.
February
Canada's agriculture and agri-food sector is a key driver of the Canadian economy and a high-performing sector in today's global marketplace. Major initiatives were launched and investments made in 2018 to ensure the sector continues to grow, innovate and prosper. Here are some highlights:

Working towards the Government's target of $75 billion in agri-food exports by 2025

agriculture exports
Growing Canada's agriculture and agri-food sector
2019-01-08
Agri-Food Economic Strategy Table releases ambitious long-term vision...
January

In September 2018, Innovation, Science and Economic Development Canada released the much-anticipated Report from Canada's Economic Strategy Tables: The Innovation and Competitiveness Imperative.

Budget 2017, Agri-Food Table, Economic Strategy Table
New web portal to help Canadians adapt to climate change
2019-01-08
Wide range of information and services will support farmers.
January

Climate information—including timely, accurate and trusted weather information—is critical for decisions related to agricultural production.

Web portal, climate change, Canadian Centre for Climate Services, data, website, agroclimate, drought
Trade deals aim to diversify Canada's agricultural trade
2019-01-08
CUSMA agreement and CPTPP ratification are vital steps in growing the Canadian economy.
January
Trade deals are a top priority for the Government of Canada, as Canada seeks to open new markets around the world. The Canada–United States–Mexico Agreement (CUSMA) is now complete and the recent ratification of the Comprehensive and Progressive Trans-Pacific Partnership (CPTPP) means that Canada was among the first six parties to enjoy the benefits of the agreement when it came into force on December 30, 2018.
Minister MacAulay, trade, CUSMA, CPTPP, CETA
Government of Canada invests in automation and digital technologies
2019-01-08
National initiatives to support agriculture and agri-food sector.
January
The Government of Canada recently launched a new funding competition through the Strategic Innovation Fund.
Strategic Innovation Fund, Economic Strategy Table, innovation, funding, application
Trade missions to the EU and China boost Canada's agriculture profile
2019-01-08
Agriculture Minister Lawrence MacAulay leads two trade missions to key export markets.
January
As a trading nation, Canada's partnerships with countries around the world are vitally important to keeping the flow of high-quality Canadian goods moving to destinations such as Europe and China.
Minister MacAulay, trade, Europe, China, mission, CETA, Spain, Belgium, Italy, agreement
'Making hay' with forages
2019-01-08
Though often overlooked, forage is the third most profitable crop for Canadian farmers, valued at more than $5 billion a year.
January
As a trading nation, Canada's partnerships with countries around the world are vitally important to keeping the flow of high-quality Canadian goods moving to destinations such as Europe and China.
Forage, Nappan Research Farm, Swift Current Research and Development Centre, Saskatchewan, winterfat, science
Dairy Farm Investment Program Phase II Announced
2019-01-08
Funding applications will be accepted from January 7-February 8, 2019.
January
In early December 2018, Agriculture and Agri-Food Canada announced that, starting January 7, 2019, it will accept requests for funding under the second phase of the $250-million Dairy Farm Investment Program.
Dairy Farm Investment Program, funding, dairy, technology, equipment, CETA, application
Optimizing the value of an ancestral Indigenous crop system
2019-01-08
Funding applications will be accepted from January 7-February 8, 2019.
January
The 'Three Sisters' crop system was once widely used by First Nations in the Great Lakes–St. Lawrence Lowlands region. Grown together, corn, squash and beans help each other, resulting in much better crop yields.
Indigenous, Three Sisters, crop, corn, squash, beans, First Nations, science
SPACE: The newest frontier in agriculture
2019-07-16
Scientists at Agriculture and Agri-Food Canada (AAFC) saw earth-orbiting satellites as an opportunity to look at agriculture from a stellar new vantage point.
July
When the Canadian Space Agency (CSA) launched its first Synthetic Aperture Radar (SAR) satellite in 1995, RADARSAT-1, agriculture wasn't top-of-mind.
SAR, satellites, Synthetic Aperture Radar, RADARSAT-1
Everyone at the table: Launch of the Food Policy for Canada
2019-07-16
Minister of Agriculture and Agri-Food Marie-Claude Bibeau launched the first-ever Food Policy for Canada at the Carrefour Alimentaire Centre-Sud in Montreal.
July
The Food Policy for Canada is an ambitious initiative, a roadmap for a healthier and more sustainable food system for our country.
Canada Food Policy
Share your thoughts on proposed changes to the Temporary Foreign Worker Program
2019-07-16
Immigration, Refugees and Citizenship Canada and Employment and Social Development Canada are seeking feedback on a proposal that would provide greater mobility to foreign workers through the introduction of occupation-specific work permits.
July
Proposed changes to the Primary Agriculture Stream and Low-wage Stream of the Temporary Foreign Worker Program would allow a foreign worker to move between jobs in the same occupation without the requirement for a new permit each time.
Temporary Foreign Worker Program
What the Federal Regulatory Review means for you
2019-07-16
Agriculture and Agri-Food Canada (AAFC) will lead two modernization proposals meant to support innovation and economic growth in the sector.
July
These proposals aim to help the sector innovate and grow by exploring ways to reduce the burden of regulations, while ensuring that health, safety, security, and environmental protections are respected.
stakeholder collaboration, Agri-Food Aquaculture Roadmap
Higher limits for the Advance Payments Program
2019-07-16
The Government of Canada announced in May 2019 changes to the Advance Payments Program (APP) that supports farmers with increased loan limits.
July
The APP is a federal loan guarantee program that offers producers access to low-interest cash advances to help provide marketing flexibility, so they can sell their products at the most opportune times.
Advance Payments Program, APP
Visit to Japan boosts Canada's agriculture profile
2019-07-16
Marie-Claude Bibeau, Minister of Agriculture and Agri-Food, visited Japan to attend the G20 Agriculture Ministers' Meeting and held a series of productive meetings with her counterparts from North America, Asia and Europe.
July
The Government of Canada is taking every opportunity to advance its ambitious trade diversification strategy as it explores ways to help our hardworking farmers tap into new markets and increase their bottom lines.
Japan, G20, Trade Diversification
United States-Mexico-Canada Agreement
2018/10/11
Canada and the United States reached an agreement last week, alongside Mexico, on a new, modernized trade agreement for the 21st Century: the United States-Mexico-Canada Agreement (USMCA).
October
Canada and the United States reached an agreement last week, alongside Mexico, on a new, modernized trade agreement for the 21st Century:.
United States-Mexico-Canada Agreement, USMCA, MacAulay
Minister of Agriculture Lawrence MacAulay announces details of $70 million agricultural science investment
2018-10-11
Boosting support for agricultural innovation will put technologies and best management practices into farmers' hands faster.
October
Agricultural science and innovation got a big lift in September 2018 when Minister of Agriculture and Agri-Food Lawrence MacAulay announced the details of the $70 million dedicated to agricultural science in Budget 2017.
Innovation, support, management practices
Indigenous Pathfinder – new personalized service for Indigenous agricultural businesses and communities
2018-10-11
A direct line of support is now available to help Indigenous Peoples access programs related to the agriculture and food sector.
October
Agriculture and Agri-Food Canada (AAFC) offers many programs and services for Canadians who participate in the agriculture and food sector, including some that are offered under the new Canadian Agricultural Partnership, a five-year, $3-billion investment by federal, provincial and territorial governments to strengthen the sector.
Indigenous, support, direct line
Bringing premium meat to Canadian domestic and export markets
2018-10-11
An Agriculture and Agri-Food Canada researcher is working to produce pigs with higher marbling.
October
Is fat the new lean? Higher pork marbling standards could be on the horizon, leading to a premium product for producers. .
Researcher, pig, science
Taking on herbicide resistance
2018-10-11
Genetic tools to limit the impact of herbicide resistance are now being used in Quebec and may eventually be available elsewhere.
October
Preventive measures can control the spread of herbicide resistance, but when they stop working, the best tool is rapid detection.
herbicide resistance, genetic tools, science
Grow your trade around the world with help from commissioners
2018-10-11
Learn how you can benefit from our trade commissioners' advice and guidance on exporting.
October
Did you know that approximately 58% of primary agriculture production in Canada is exported? Translation: The Canadian agriculture and agri-food sector is highly trade-oriented.
Trade Commissioner
2018 Medium Term Outlook
2018-10-11
According to Agriculture and Agri-Food Canada's Medium Term Outlook 2018, the Canadian agricultural sector is on the path of continued growth.
October
According to Agriculture and Agri-Food Canada's (AAFC) Medium Term Outlook 2018 (MTO), the Canadian agricultural sector is on the path of continued growth. The MTO provides a baseline projection of agricultural markets from 2017 to 2027.
Medium Term Outlook 2018
Beef Genomic Prediction Trial
2018-10-11
The Canadian beef cattle industry is working with Agriculture and Agri-Food Canada researchers to produce a more efficient and environmentally sustainable herd.
October
The Canadian beef cattle industry is working with Agriculture and Agri-Food Canada researchers to produce a more efficient and environmentally sustainable herd.
beef cattle, sustainability, video, science
Quick and easy online searches tailored to your needs with AGPAL
2018-06-18
Accessing agricultural programs and services has never been so easy.
June
AGPAL is a web-based discovery tool that helps farmers, processors, agri-businesses and other organizations find agriculture and agri-food related information and resources tailored to their unique needs.
AGPAL, Programs
Canada Pavilion Program benefits agricultural businesses
2018-06-18
The newly launched Canada Pavilion Program helps industry promote products internationally.
June
Agriculture and Agri-Food Canada (AAFC) has recently launched the Canada Pavilion Program to maximize the success of Canadian agriculture and agri-food businesses.
Canada Pavilion Program
Expanding eco-friendly pest management options for farmers
2018-06-18
Wasps help farmers manage more pests with fewer chemicals.
June
Using "good bugs" to control "bad bugs" is an eco-friendly option that farmers can adopt to reduce their use of chemical pesticides. As well as being safe for the environment and good for Canada's biodiversity, these "good bugs" (known more scientifically as biological control agents) also save farmers time and money.
Pest management, wasp, science
Trade missions open up overseas markets for Canadian farmers
2018-06-18
As China's population grows, so do opportunities for Canadian producers.
June
Canada's trade mission to China last fall was a huge success. Minister of Agriculture and Agri-Food Lawrence MacAulay's visit to China in May 2018 built on that success by emphasizing how Canadian farmers and food processors can help meet China's growing demand for agri-food products.
Trade mission, China
Transportation Modernization Act will help grain sector thrive
2018-06-18
Act gives grain sector new tools to get Canadian grain to market.
June
With another busy and productive crop year on the horizon, it is important for grain farmers and producers to know they are able to rely on a transportation system that will get their products to market safely and in a timely manner.
Transportation Modernization Act
Canadian Agricultural Partnership open for business
2018-03-16
Applications for federal programs under the Canadian Agricultural Partnership are now available.
March
The Partnership is a progressive federal-provincial-territorial agreement that will help chart the course for government investments in the sector over the next five years, strengthening it to deliver the greatest benefits for farmers, food processors, and Canadian families.
Canadian Agricultural Partnership, CAP
AgriStability Changes for 2018 Program Year
2018-03-16
Are you covered?
March
The Canadian Agricultural Partnership is a five-year, $3-billion investment by federal, provincial and territorial governments that will strengthen the agriculture, agri-food and agri-based products sector ensuring continued innovation, growth and prosperity.
griStability, programs, Funding, Canadian Agricultural Partnership, Enroll
Canola: Canadian, eh?
2018/03/16
When people are asked to name Canada's great innovations, canola doesn't usually make the list, but it should.
March
A healthy vegetable oil that most of us use every week in everything from stir-fries to salads—canola oil—is a result of the ingenuity of Canadian plant researchers who took on the challenge of creating a healthy oil from an unfamiliar plant that was known to thrive on the Prairies.
Canola, Crops, science
Solving milk-production issues at hog farms
2018-03-16
New research to help Canadian hog producers ensure their sows have enough milk for their piglets.
March
Agriculture and Agri-Food Canada (AAFC) completed two surveys this year: one among just over 2,000 food producers and another among 400 food processors.
hog, research, science
Exploring the impact of public trust
2018-03-16
New AAFC surveys reveal how public trust influences producers' and processors' operations.
March
Agriculture and Agri-Food Canada (AAFC) completed two surveys this year: one among just over 2,000 food producers and another among 400 food processors.
Survey, Public Trust
Budget 2018
2018-03-16
Budget 2018 takes the next steps towards building an equal, competitive, sustainable and fair Canada - where science and innovation spur economic growth.
March
Budget 2018 takes the next steps towards building an equal, competitive, sustainable and fair Canada – where science and innovation spur economic growth.
Budget 2018
Cash flow solutions for farmers
2018-03-16
Plan ahead for your spring cash advance.
March
The Agriculture and Agri-Food Canada Advance Payments Program (APP) helps agricultural producers access low-interest financing throughout the year to improve their cash flow.
Canada Advance Payments Program, APP
Advancing Canada's trade and market access agenda
2018-03-16
Minister MacAulay wrapped up four major trade missions abroad and talks up Canada's high-quality food products.
March
Gaining access to global markets and expanding trading relationships with some of the world's largest economies are top priorities for the federal government.
MacAulay, Mission
Weather maps that make a difference
2018-03-16
Even in the off-season, our weather monitoring services are at work so farmers can be prepared.
March
Agriculture and Agri-Food Canada's (AAFC) Agroclimate Risk Team is hard at work creating new maps and improving existing ones to help farmers during the growing season.
Weather maps, science
Farm innovation in Prince Edward Island just got a big boost
2018-03-16
Charlottetown Research and Development Centre flexes its labs.
March
The Charlottetown Research and Development Centre (RDC), which supports innovative research, development, and technology and knowledge transfer activities relevant to the agriculture sector, has just undergone a $6.8-million transformation and has hired five new researchers.
Charlottetown Research and Development Centre
Bringing fresher flavours to a freezer aisle near you
2017-11-08
Agriculture and Agri-Food Canada teams up with industry partner to improve the taste and texture of frozen veggies.
November
Canadian food scientists have come up with an innovative process that has been shown to improve the flavour and retain the texture in frozen vegetables.
Frozen vegetables
Making loans more accessible
2017-11-08
The Canadian Agricultural Loans Act (CALA) is a loan-guarantee program designed to make loans more available to farmers and agricultural co-operatives.
November
With low interest rates, longer repayment periods and lower down payments, farmers can use CALA loans to establish, improve and develop their farms. Agricultural co-operatives can use them to process, distribute or market their products of farming.
Canadian Agricultural Loans Act, CALA, program, loan
Update on North American Free Trade Agreement renegotiations
2017-11-08
Four rounds of talks have taken place.
November
Canada, the United States and Mexico held a fourth round of talks in Arlington, Virginia last month to modernize the North American Free Trade Agreement (NAFTA)
United States-Mexico-Canada Agreement, USMCA
Survey finds Canadians view agriculture positively
2017-11-08
Canadians have a high regard for the sector but a majority don't consider themselves knowledgeable about agriculture.
November
Agriculture and Agri-Food Canada (AAFC) conducted its first survey on agricultural awareness among Canadians. The survey asked 1,521 Canadians about their knowledge and perceptions of the agricultural sector and revealed some of their concerns and priorities.
survey
Agriculture and Agri-Food Canada hosts international conference on minor use pesticides
2017-11-08
Experts from around the world gather in Montreal to help farmers of specialty crops.
November
Specialty crop producers from around the globe are faced with regulatory challenges including the regulation and registration of pesticides.
Global Minor Use Summit, pesticides
Comprehensive Economic Trade Agreement benefits eager agriculture and agri-food exporters
2017-11-08
The trade deal, one of Canada's most ambitious trade initiatives, opens new markets in the European Union for agriculture and agri-food exporters.
November
The provisional application of CETA on Sept 21, 2017 is excellent news for Canada's agriculture sector, which is now enjoying improved access to the world's largest import market for agriculture and agri-food.
Canada–European Union Comprehensive Economic and Trade Agreement, EU, CETA
Taking action against a serious global health threat
2017-11-08
New pan-Canadian framework aims to prevent and control the spread of antimicrobial resistance.
November
Antimicrobial resistance (AMR) is what happens when microorganisms (such as bacteria or fungi) become resistant to most available treatments—and it is one of the most serious health threats facing the world today.
Antimicrobial resistance, AMR
Emergency preparedness for Canadian livestock sector
2017-11-08
Tools for responding to costly potential disasters can help Canadian livestock producers.
November
all Canadians should have a plan to take care of themselves and their families in an unexpected crisis—and it's no different for the Canadian livestock and agricultural community. Being equipped to deal with an emergency—such as an animal disease outbreak—is essential.
Emergency, preparedness, Livestock Market Interruption Strategy, LMIS, animal disease
A Food Policy for Canada
2017-11-08
Consultations on A Food Policy for Canada have wrapped up after reaching almost 45,000 Canadians in an online survey, a national Food Policy Summit, as well as regional engagement sessions held across the country.
November
A food policy is a way to address issues related to the production, processing, distribution, and consumption of food.
Food Policy, consultation, survey
Canadian Agricultural Partnership
2017-07-28
New agreement to help position Canada as a leader in the global economy.
July
This five-year, $3 billion investment will strengthen the agriculture, agri-food and agri-based products sector, ensuring continued innovation, growth and prosperity.
Canadian Agricultural Partnership, CAP, Business Risk Management, BRM, programs
A Food Policy for Canada – Let's build it together
2017-07-28
Consultations on A Food Policy for Canada are now underway - the Government of Canada is asking Canadians for their views on what should be included. Complete the online survey by August 31st, 2017 and have your say!
July
A food policy will set a long-term vision for the Government of Canada's health, environmental, social, and economic goals related to food, while identifying actions we can take in the short-term.
Food Policy, consultation, survey
Hiring seasonal workers? Plan ahead!
2017-07-28
The growing volume of people coming to Canada means it's important for employers to apply early for work permits.
July
Immigration, Refugees and Citizenship Canada (IRCC) would like to remind employers who hire seasonal agricultural workers to plan for the coming season by submitting their work permit applications as early as possible.
seasonal workers
Wanted: New members for the National Program Advisory
2017-07-28
New and existing farmers from all regions of Canada are encouraged to apply.
July
The NPAC was created to provide advice and guidance on the appropriate roles and responsibilities of producers/governments in managing risks; the operations of the suite of Business Risk Management (BRM) programs, which include AgriInsurance, AgriStability, AgriInvest, AgriRecovery and AgriRisk.
National Program Advisory Committee, NPAC
Canadian Potato Genetic Resources
2017-07-28
Keeping potatoes alive: Maintaining a "living library".
July
Canada's potato gene bank- known as Canadian Potato Genetic Resources- is part of an international commitment to global food security.
Potato, living library
Farm Debt Mediation Service: We can work it out
2017-07-28
Discover how an AAFC program is helping farmers manage financial stress.
July
The Farm Debt Mediation Service (FDMS) helps Canadian farmers overcome financial difficulties by offering financial counselling and mediation so they can get their debt repayment back on track. Qualified financial advisors and mediators help farmers and their creditors find mutually acceptable repayment arrangements.
Farm Debt Mediation Service, FDMS
New bioherbicide targets weeds, not crops
2017-07-28
Beware, dandelions and thistles: Phoma macrostoma is coming soon to a field near you.
July
A team of Canadian scientists is behind a new product that kills weeds without harming grasses or cereals. Dr. Karen Bailey and her team at Agriculture and Agri-Food Canada (AAFC) have successfully isolated and purified a fungus called Phoma macrostoma that naturally infects dandelions, Canada thistle, clover and other broad-leaf weeds while leaving grass unscathed.
dandelion, thistle, bioherbicide, Saskatoon Research and Development Centre
Tracing Canada's livestock
2017-07-28
Livestock premises identification helps Canada respond to emergencies.
July
Under the proposed amendments, anyone who sends or receives livestock will need a PID—including producers, auction marts, assembly yards, abattoirs and deadstock collectors.
Health of Animals Regulations, premises identification number, PID, traceability
From desktop to field: Software helps farmers protect crops
2017-07-28
Software predicts the development of pests, crops and some post-harvest disorders based on hourly weather data and forecasts.
July
The Computer Centre for Agricultural Pest Forecasting (CIPRA) is a user-friendly software that can predict the development of pests, crops and some post-harvest disorders based on hourly weather data and forecasts. It lets farmers plan and calculate- in real time- the best time to use pest controls to protect crops.
Computer Centre for Agricultural Pest Forecasting, CIPRA
Highlights from the 2016 Census of Agriculture
2017-07-28
Conducted every five years, the Census of Agriculture provides a statistical portrait of Canada's agriculture industry and its farm operators.
July
The census gathers detailed data on farms, including crop area, number of livestock, employees, quantity and value of farm machinery, farm expenses and receipts, land management practices, and use of technology.
Census
Business Risk Management programs
2017-05-04
Take steps to protect your farm.
May
Business Risk Management (BRM) programs help farmers manage risks that threaten the viability of the farm.
Business Risk Management programs, BRM
What's abuzz in your field boundaries?
2017-05-04
Think those non-cropped road allowances are good for nothing? Think again!
May
Agriculture and Agri-Food Canada (AAFC) is working on two projects to help understand how field boundaries affect their surrounding environments and farmers' bottom lines.
field bounderies, science, research, bees
The Agricultural Youth Green Jobs Initiative is back!
2017-05-04
Hire youth to complete your green projects.
May
The program gives farms or farm groups access to funding so they can hire Canadian youth to complete environmental projects.
Agricultural Youth Green Jobs,
New alfalfa variety will offer farmers a tougher forage
2017-05-04
Neither rain, nor snow, nor drought, nor hoof will stop this new alfalfa variety from growing and thriving in fields across the country.
May
It's been grown under water for six weeks at a time, buried under snow for months, and grown in drought conditions in Ontario and Nova Scotia.
Alfalfa, research, science
The Agriculture and Agri-Food Canada Advance Payments Program
2017-05-04
Strengthen your financials and capitalize on opportunities this spring with a cash advance from AAFC's Advance Payments Program.
May
The Agriculture and Agri-Food Canada (AAFC) Advance Payments Program (APP) is a federal loan guarantee program that helps agricultural producers access low interest financing in order to improve cash flow throughout the year.
Advance Payments Program, APP
Agriculture and Agri-Food Canada science takes over social media
2017-05-04
The science, technologies, and innovations used to ensure Canadians enjoy the freshest products all year long were centre stage during a social media takeover day at AAFC, that was focused on food production and preservation methods.
May
On April 11, Agriculture and Agri-Food Canada (AAFC) scientists took over the department's social media channels to share some of the science, innovations and technologies used by the agriculture sector to supply a seemingly endless variety of foods – even through the winter.
Science, Social Media
Trade shows give agri-food exporters a competitive edge in lucrative global markets
2017-05-04
Through the Canada Pavilion, the Government of Canada helps businesses promote and distinguish their top-quality products and services under one internationally branded Canadian theme.
May
Every year, the Government of Canada partners with exporters to secure space at the world's largest shows and enhance the profile of Canada's diverse and innovative products in the world's most dynamic markets.
Canada Pavilion
Budget 2017 supports Canada's agriculture and agri-food sector as an important driver of economic growth
2017-05-04
Find out how Budget 2017 is investing in the success and growth of Canada's agriculture and agri-food sector!
May
This budget will help farmers and food processors continue to grow their businesses, create jobs and foster long-term growth for the sector, strengthening its potential to be an even stronger economic engine for the Canadian economy.
Budget 2017
Celebrating 150 years of agriculture
2017-02-15
Celebrations are underway for Canada's 150th and Agriculture and Agri-Food Canada will be joining in on the festivities.
February
Agriculture has deep roots in our nation's history, and AAFC has been there since the beginning. Did you know that the Department of Agriculture was created on July 1, 1867? At AAFC, we're celebrating 150 years of leadership in the growth, development and sustainability of the Canadian agriculture and agri-food sector.
150 years celebration
Agriculture and Agri-Food Canada reopens Frelighsburg Experimental Farm
2017-02-15
Ramping up environmental research in agriculture.
February
This spring, Agriculture and Agri-Food Canada will reopen the Frelighsburg Experimental Farm – a satellite site of the Saint-Jean-sur-Richelieu Research and Development Centre in Québec. At an event held last December, Minister MacAulay announced that the Farm will be home to innovative research aimed at helping producers reduce their environmental footprint and adapt to climate change.
Frelighsburg Experimental Farm
Grain safety program gets off the ground
2017-02-15
Mobile unit is the first in Canada to offer grain safety training.
February
Grain is the lifeblood of most farming operations, and the need to grow more of it in response to world demand is good news for Canadian farmers. Unfortunately, this increase in production, handling and storage has been accompanied by a growing number of grain entrapments (workers becoming submerged in grain, which often leads to death by suffocation). According to media reports, in 2015 alone, there were seven deaths and two injuries connected with grain across Canada. To put this in perspective, there were 17 deaths over the 23 years from 1990 to 2012.
grain handling, grain safety program
Digitizing Agriculture and Agri-Food Canada's biological collections
2017-02-15
Modernizing historic collections could prevent a devastating pest invasion.
February
Changing climates and growing international trade drive up the risk of new and invasive species endangering Canadian crops. Recognizing this, the federal government announced $30 million in Budget 2016 to support Agriculture and Agri-Food Canada's (AAFC) biological collections consisting of insects, plants and other organisms. These funds will be used to inventory and digitize the collections, and to add DNA fingerprint and genomic sequences for hard-to-identify, high-impact organisms—such as those that provide an essential ecosystem function or that could decimate a crop.
insect collections, biological collections
Coming soon! A new online tool to calculate optimum nitrogen for corn
2017-02-15
Want to save $25 to $49 per hectare? Look for this optimum nitrogen calculator.
February
Nitrogen is critical for crop development. But producers know that the amount needed for corn is difficult to determine, since crop requirements are influenced by factors that range from soil properties to rainfall, to how a crop is affected by temperature changes.

To address this, Agriculture and Agri-Food Canada (AAFC) scientists have developed an online tool known as SCAN. Short for Soil, Crop and Atmosphere for Nitrogen, SCAN helps farmers determine the precise amount of nitrogen needed by individual corn crops.

corn, nitrogen, SCAN
Another banner year for Canadian exports
2017-02-15
Canada's agriculture sector saw major export breakthroughs around the world in 2016.
February
Canadian farmers have taken full advantage of a number of trade opportunities in 2016, resulting in a record year for Canadian agri-food with seafood exports, with sales reaching $62.5 billion in 2016. This marks an increase of 41% over the past 5 years!

Agriculture and Agri-Food Canada (AAFC) has been working with partners around the world to grow and establish relationships that keep our economy and agricultural industries thriving.

exports
Report a problem on this page
Date modified: