Agri-Food Trade Service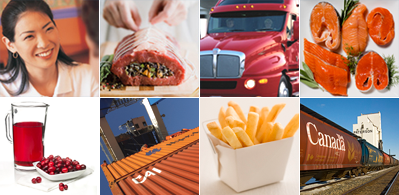 Export questions? Expert answers.
The Agri-Food Trade Service (ATS) provides centralized access to market information, trade counselling and export support activities. Learn more about the Agri-Food Trade Service.
Our content has been reorganized to help you find information more easily. The following are links to export information and services within the new website.
Visit Statistics and Market Information and scan through hundreds of market reports.
For the latest market information reports, news and trade events, visit our latest market information.
Exporting, Importing and Buying Assistance provides tools, guides, supplier directories and Canadian associations.
View a variety of Trade Statistics including: Canadian trade highlights, trade data by country and product, and country fact sheets.
Visit Trade Events for upcoming industry events and Canadian Pavilions.
Explore Branding (Canada Brand) to learn about strategies to gain recognition for Canadian food and agriculture products in key markets.
For trade assistance, please contact a regional office nearest you.
Featured Site
Date modified: