Fish and Seafood – Canadian Industry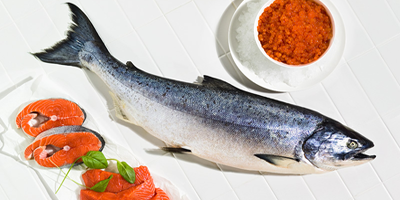 The responsibility for the fish and seafood industry is split between Fisheries and Oceans Canada (DFO) which manages the production end of the business (that is, fish - whether wild or farmed - when they are in the water) and Agriculture and Agri-Food Canada (AAFC) which provides export market-development support for a wide variety of Canada's food and beverage products, including fish and seafood.
Access a series of fact sheets on various species of fish and shellfish produced in Canadian waters.
Access a directory of Canadian fish and seafood suppliers. Please note that these companies are primarily wholesalers and most are not equipped to sell directly to consumers.
An industry overview gives you all the facts and figures, and an events calendar will tell you which international trade shows will have a Canadian presence.
Date modified: